Cardiff 10K Legal Walk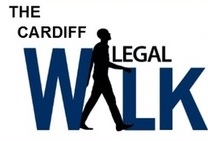 Thank you to all our wonderful supporters for helping us raise an amazing amount of money by sponsoring us for the Cardiff Legal Walk on 29th September!
We had quite a lot of fun walking the 10km: up through Bute Park which is looking lovely in Autumnal splendour, and then through the streets of Cardiff past 3 different Courts. There were about 230 people walking, from various law firms and other charities, and most of us were carrying helium balloons so we stood out and lots of people on the streets asked us what we were doing…. Luckily the weather was perfect for walking!
We are so grateful for all the support we received!
From Sian, Bernie, Emma, Vicky and Alison
---